SRI SRI BIJOYKRISHNA BIDYAPITH

NEW SCHOOL BUILDING,
Ramchandrapur Sri Sri Bijoykrishna Bidyapith, a Secondary School affiliated to the West Bengal Board of Secondary Education, established by Swamiji at Ramchandrapur.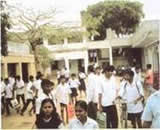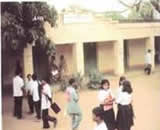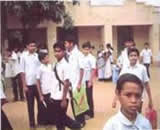 Sri Sri Bijoykrishna Ashram campus in the Holy name of Sadguru Sri Sri Bijoykrishna Goswamiji to impart ideal education to the boys & girls of the locality and nearby areas, has been running successfully all along.

To cope with the ever increasing number of students in this school a project was slated during the Birth Centenary Celebration of Swamiji in 2003 for construction at a new spacious school building at a nearby site as soon as possible. In spite of tremendous financial constraints this project is now complete. We convey our hearty thanks & deep gratitude to ASHA ARIZONA Foundation, U.S.A. for their financial help in this project.

During the year 2007-08, altogether 45 students appeared in the Madhyamik examination. 15 students secured 1't Division (3 star marks), 20 passed in 2nd Division and 5 in3rd Division.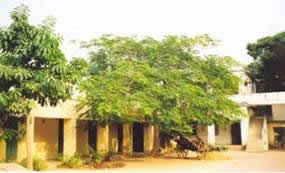 OLD SCHOOL BUILDING INSIDE ASHRAM
SRI SRI DARABESH BIDYARTHI BHAVAN- HOSTEL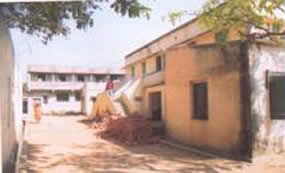 This students' hostel established by SwaIniji in the name of his 'Guruji' Swami Kiranchand Darabesh to accommodate students coming from outside to study at Sri Sri Bijoykrishna Bidyapith is fully managed by the Society. During the year 2007-08 under report total expenses incurred was Rs.6,47,256 I-as againsttotal earnings of Rs.6,98,1611 - onal c of Bidyarthi Bhavan.